Gemstone Chart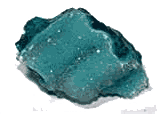 Natural Chrysocolla Quartz
Chrysocolla quartz is chalcedony mixed with varying amounts of chrysocolla. The chrysocolla provides the robin's egg blue coloration, and the quartz provides sufficient hardness for use in jewelry.
Color: green, blue, white
Categories: semi-precious stone
Chemical Composition: SiO2
Crystal Group: Hexagonal
Refractive Index: 1.544 - 1.553
Hardness: 7
Density: 2.66
Occurrence: Arizona, Mexico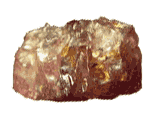 Natural Color Change Sapphire
A rare variety of sapphire, known as color changing sapphire, exhibits different colors in different light. A color change sapphire is blue in natural light, and violet in artificial light. A similar effect is also seen in alexandrite.
Color: Color changing blue to purple, greenish brown to red
Categories: semi-precious stone
Chemical Composition: AL22O3
Crystal Group: Hexagonal
Refractive Index: 1.759-1.778
Hardness: 9
Density: 4
Occurrence: Ceylon, East Africa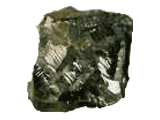 Natural Diamond
Diamond is the ultimate gemstone, having few weaknesses and many strengths. It is well known that Diamond is the hardest substance found in nature.
Color: White, yellow, brown, black. Rarely, blue, red, or pink.
Categories: precious stone
Chemical Composition: C
Crystal Group: Cubic
Refractive Index: 2.417
Hardness: 10
Density: 3.52
Occurrence: Africa, Russia, Canada, Australia, India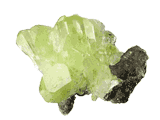 Natural Diopside
Diopside is a common mineral and is found worldwide. Diopside has several varieties, including a chromium-rich gem variety called chrome diopside.
Color: pale bluish green or dark blue green, brownish green or dark blue green. yellowish green or yellow bluish green.
Categories: semi-precious stone
Chemical Composition: CaMgSi2O6
Crystal Group: Monoclinic
Refractive Index: 1.665 - 1.730
Hardness: 6
Density: 3.25 - 3.55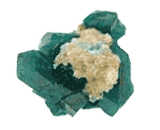 Natural Dioptase
Dioptase is an intense emerald-green to bluish-green copper cyclosilicate mineral.Dioptase is a rather unusual gemstone that will rarely be found in your basic jewelry stores. It is a beautiful gemstone with a very unusual combination of green colors.
Color: Dark blue green, emerald green, or turquoise
Categories: semi-precious stone
Chemical Composition: CuSiO2(OH) 2
Crystal Group: Hexagonal
Refractive Index: RI 1.644 ¨C 1.709
Hardness: 5
Density: 3.28 ¨C 3.55
Occurrence: Russia, Tsumeb Namibia, California and Colorado USA, Congo, Zaire, Chile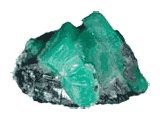 Natural Emerald
Emerald, the green variety of the mineral beryl, is the most famous and favored green gemstone.The majority of the worlds gem quality Emeralds come from the Muzo area of Colombia.
Color: Blue, Green Blue
Categories: precious stone
Chemical Composition: Be3Al2(SiO3)6
Crystal Group: Hexagonal
Refractive Index: 1.577(+-.016), 1.583 (+-.017)
Hardness: 7.5-8
Density: 2.72 (-.05, +.12)
Occurrence: Brazil, Pakistan,Russia, East Africa, India, Madagascar, Columbia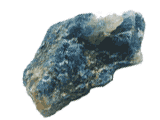 Natural Euclase
Euclase is a rare mineral, resembling beryl in color and hardness.Euclase is found in granitic pegmatites with other gem minerals such as topaz and beryl.
Color: White, pale blue, greenish blue, dark blue.
Categories: semi-precious stone
Chemical Composition: BeAlSiO4(OH)
Crystal Group: Monoclinic
Refractive Index: 1.652-1.672
Hardness: 7.5
Density: 3.18
Occurrence: Brazil, Tanzania, Russia, Zimbabwe, Madagascar, Austria.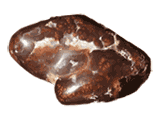 Natural Fire Agate
Fire Agate is a variety of agate containing inclusions of goethite or limonite, it is a layered stone. The layers are small enough that light entering them forms interference colors known as "fire."
Color: Orange, green, purple, Red, blue, peacock
Categories: semi-precious stone
Chemical Composition: SiO2
Crystal Group: Trigonal
Refractive Index: 1.544 - 1.553
Hardness: 7
Density: 2.65
Occurrence: Central Mexico, Arizona USA