Gemstone Chart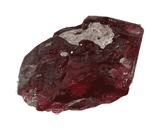 Natural Spinel
Spinel is the magnesium aluminium member of the larger spinel group of minerals. It has the formula MgAl2O4.Pure spinel is white, but impurities give it a wide range of colors.Almost all colors are used in jewelry, but the most valuable and popular color is the deep red. Spinel is cut into gems for use as jewelry. The deep-red variety, known as ruby spinel, is the most prized form.
Color: orange, pink, black, blue, lavender, mauve, greenish blue, and vivid red
Categories: semi-precious stone
Chemical Composition: MgAl2O4
Crystal Group: Cubic
Refractive Index: 1.718 (-.006,+.044)
Hardness: 8
Density: 3.60 (-.03, +.30)
Occurrence: Mogok, Burma; Sri Lanka; Amboseli district, Kenya; Jemaa district, Nigeria; Matombo, Umba, and Tunduru Tanzania; Hunza, Pakistan; Pamir range, Tajikstan; Luc Yen, Vietnam; Madagascar; Australia; Sweden; Brazil.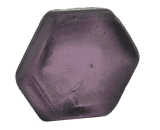 Natural Taaffeite
The chemical formula of mineral Taaffeite is indicated by BeMgAl4O8 or Beryllium Magnesium Aluminum Oxide. Taaffeite actually belongs to the Oxides and Hydroxides mineral class. Taaffeite is one of the beautiful and Rarest gems in the world.
Color: Mauve, reddish violet, brownish-purple, pink, red, blue.
Categories: semi-precious stone
Chemical Composition: Beryllium magnesium aluminate wi
Crystal Group: Hexagonal
Refractive Index: 1.71-1.72.
Hardness: 8 - 8.5
Density: 3.60 - 3.71
Occurrence: Tunduru, Tanzania; Sri Lanka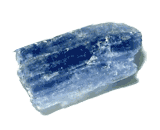 Natural Tanzanite
Tanzanite is a rare gem which has been celebrated as one of the most exciting finds of the 20th century. Manuel D¡¯Souza discovered the gem in 1967 in Tanzania. Because tanzanite is relatively soft, it is not usually set in necklaces and earrings, so the tiara is truly a rarity.
Color: Blue, Blue Purple, Green, Pink.
Categories: semi-precious stone
Chemical Composition: Ca2(Al,OH)Al2(SIO4)
Crystal Group: Orthorhombic
Refractive Index: 1.688 - 1.707
Hardness: 6-7
Density: 3.30 (+.10, -.10)
Occurrence: Tanzania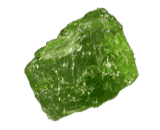 Natural Tsavorite
Tsavorite is the name given to the rich green variety of grossular garnet. Its home is the East-African bushland along the border between Kenya and Tanzania. The shining green tsavorite is a young gemstone discovered in 1967 with a very long geological history.
Color: Green
Categories: semi-precious stone
Chemical Composition: Ca3Al2(SiO4)3
Crystal Group: Cubic
Refractive Index: 1.735 (+.015, -.035)
Hardness: 7
Density: 3.61(-.27, +.12)
Occurrence: Kenya, Tanzania, Madagascar